A good illustrator is the perfect collaborator for a well written story. The pictures can help the reader to comprehend the meaning of the words and bring whimsy and life to the story.
At JoyFully Read! the authors and illustrators work together to bring you stories that are not only appropriate to the sound and common spellings of that sound that we are learning, but that are fun to read as well.  These books are lovingly crafted by the team at JoyFully Read! and are filled with fun characters, morals and interesting story lines.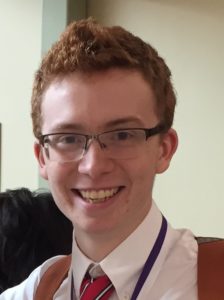 We thought we would introduce you to one of our illustrators, Spencer Baird.
Spencer has loved art since he was very little. He began writing and illustrating his own books in the 4th grade. He loves both silliness and kids, so illustrating literacy has been a perfect and rewarding job. As an illustrator and cartoonist he has taken on a viariety of projects in a variety of mediums including chalk the block, set painting, and numerous art shows. He lives in Provo, UT with his family.
You can get to know Spencer's work by enrolling in our program today.
"At first, I see pictures of a story in my mind. Then creating the story comes from asking questions of myself. I guess you might call it the 'what if – what then' approach to writing and illustration."  Chris Van Allsburg