Kindergarten to 8th Grade Reading Help
Our Readers Test Up a Grade Level Every 6 Weeks!
Why a JoyFully Read!™ Tutor?
We have JRCP tutors here and there in the United States, but our main tutoring center/headquarters is located in Provo, UT. We offer tutor training and one-on-one, private reading tutoring with a JRCP Certified/Trained Tutor. Each of our tutors is trained, tested, then awarded certification in our JoyFully Read! Certification Program. Once they become certified to teach it, he/she uses our scientifically based, time-tested, statistically proven, multi-sensory method of teaching reading.
Students and tutors meet twice a week (Mon./Wed. Or Tues./Thurs.), for 45 minutes, in tutoring sessions. Each session ends with a fun, application activity and a challenge for the daily, 5 minute exercises that the student is encouraged to work on/play at home in between sessions. Our students are tested every 6 weeks, to track progression. We expect our students to continue in our pattern of progress of over 16 years (see statistics). If not, we know WE need to change something! Our tutoring sessions are fun, something our students look forward to, and highly successful!
We provide a research based reading program that creates independent readers for life, not just a tutor who helps with homework! Not only will our program bring confidence and progress to their reading skills, but your students will look forward to reading sessions and grow to love reading! Joy is one of our highest priorities! We want the process of learning to read to be joyful for everyone, whether you are a parent, student, or even a sibling! One of our favorite ways to bring joy to reading is to celebrate! Family celebrations are a HUGE part of our program because it gets the whole family involved and gets our students excited to keep progressing!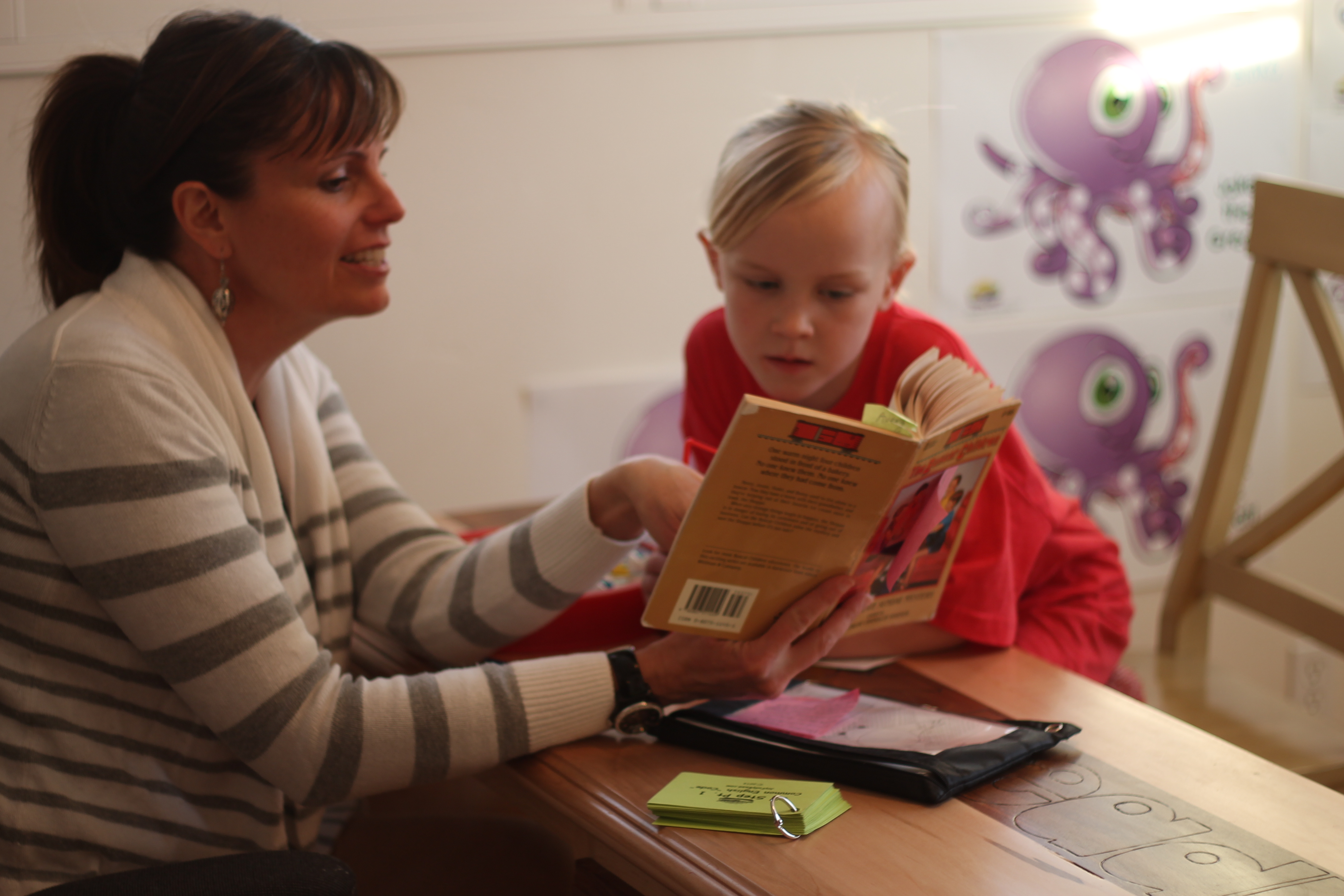 Where Can I Find a Tutor?
The JoyFully Read!™ headquarters is located in Provo, UT. We also have tutors in several cities in the Western United States: St. George, UT; Cedar City, UT; Pleasant Grove, UT; South Jordan, UT; Temecula, CA; Bakersfield, CA; and Arizona. We are rapidly expanding! Look for a location to come near you. Better yet, become one!
No tutor in your area? Teach it yourself!
We want to give everyone the chance to experience the joy of reading, which is why we created our Homeschool Curriculum making it possible for any family (homeschooling or not) to use our program anywhere in the world! Learn more Here!
No required prep work for lessons

Twice a week for 45 minutes

Builds a relationship

Encourages family support
Schedule a Private Reading Assessment!
(A $495 value)
After assessing, we will tell you:
Grade Level

What grade level your child is currently reading at, as well as his / her strengths and weaknesses in reading.

Which Step?

Which JoyFully Read!™ reading class & "Step" we feel would be best for your child.

Reading Skill Goal

Where we feel your child should be in his/her reading skills, after completing their reading FUN with JoyFully Read!™
There will be a $75 session fee for the time spent with your evaluator, due at the time of the assessment.